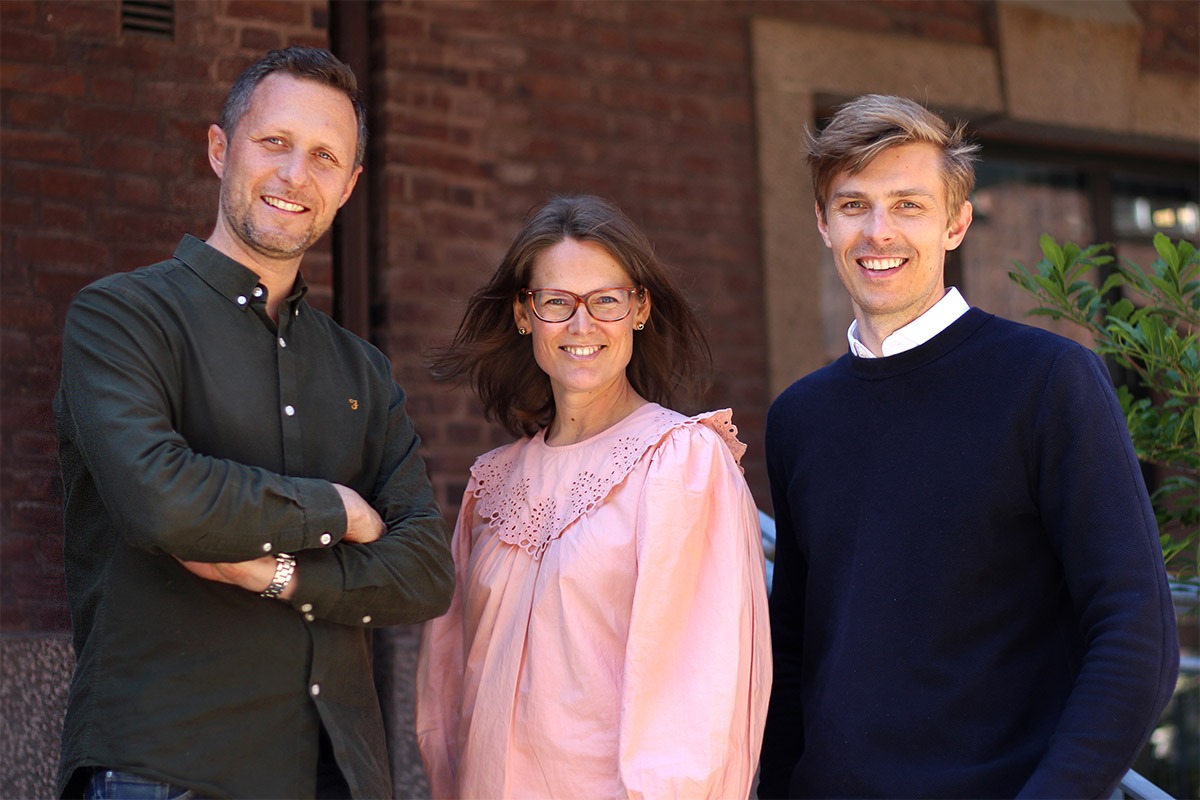 SEB Greentech VC acquires stake in Metry
Metry is the scale-up company that collects data for sustainability reporting and more efficient energy use in properties. Now, SEB Greentech Venture Capital invests in the company, and sees clear connections between data, sustainability and financial risks.
Buildings account for a large share of global energy consumption and the world's greenhouse gas emissions – as much as 40 per cent according to the United Nations Energy Programme (UNEP). At the same time, a full 75 per cent of buildings in Europe are classified as inefficient, with large potential for energy savings. Energy efficiency is also a key parameter in the EU Taxonomy.
"We are interested in acquiring stakes in companies that can make a difference, and given that buildings account for a large share of all energy consumption and CO2 emissions, we believe that Metry is needed to facilitate and help property owners and others make the right investment decisions," says Kristina Söderberg, Investment Manager at SEB Greentech VC.
She goes on to say that the need of reliable building data has increased significantly also for banks due to new EU regulations and reporting requirements.
"So when a building owner applies for financing for an investment, from a bank's perspective they want to be able to gain access to a data package that supports their case," Kristina explains.
Magnus Hornef, CEO and co-founder of Metry, stresses that the more sustainability becomes a financial issue, the more important it is that the data that is used in the sustainability assessment is reliable. Metry digitises access to energy data, and from its start, part of its platform has been dedicated to validation and traceability of collected data.
"Reliable data is needed to allow banks and property companies alike to make good decisions, whether it pertains to improvement measures or assessments. So we are happy to get this type of expertise from SEB and together to be able to develop Metry's offering in ESG and real estate," says Magnus Hornef.
According to Kristina Söderberg, what makes Metry so interesting and scalable is that the company is fully focused on making data collection on point and efficient.
"We have watched the company a long time and are interested in the internationalisation journey they have ahead of them, where they can use their depth of expertise in this area to help accelerate activities in Europe," she says.
About Metry
Metry digitises energy data and helps real estate companies become more energy efficient. Buildings still consume 40% of the world's energy. Structure, aggregation of data and transparency in the energy consumption of a building stock unlock better decision-making and enable investments that make a difference.
About SEB Greentech VC
SEB Greentech VC invests in green technology, focusing on transformative ideas that promise substantial impact in reducing greenhouse gas emissions or in preventing transgression of the planetary boundaries.
https://sebgroup.com/our-offering/financing-and-investment-banking/greentech