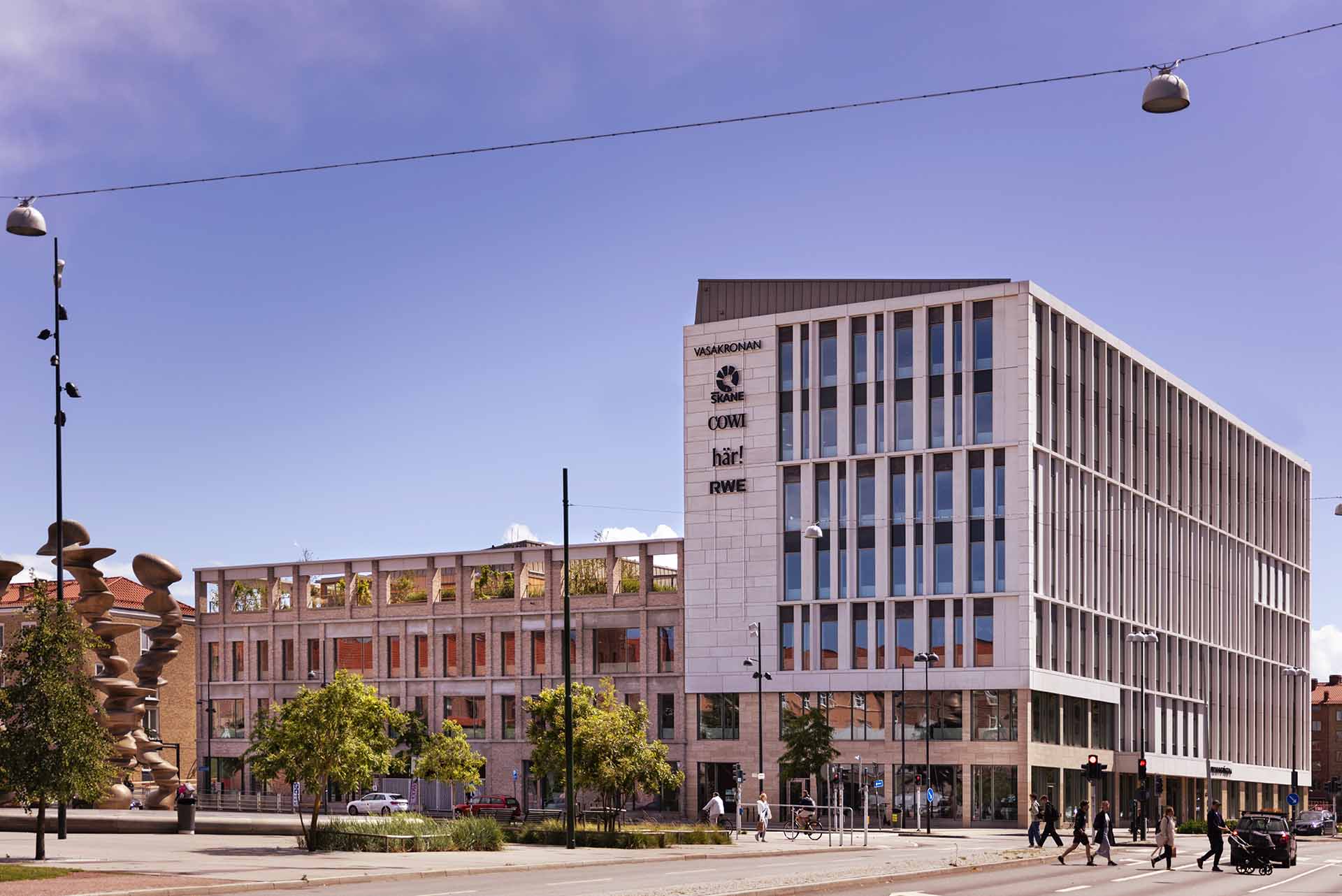 Vasakronan is far below the industry average for energy use
"When we had reduced our energy use by 50%, we could calculate that it also meant a cost saving of SEK 200 million a year"
Vasakronan owns, manages and develops centrally located office and retail properties in Sweden's largest cities. With a property portfolio that includes over 170 properties and a total area of ​​2.3 million square meters, they have great opportunities to make a difference for the environment – which they have done by making the existing properties in the portfolio more energy efficient.
A cost saving of SEK 200 million
Energy efficiency in the portfolio has long been a high priority at Vasakronan. Since 2009, energy use in their properties has decreased by 61% – which has been positive for both the environment and the economy.
– When we had reduced our energy use by about 50%, we could calculate that it also meant a cost saving of SEK 200 million a year, says Anna Denell, Sustainability Manager at Vasakronan.
There are a number of things that have been done to achieve these energy savings; technical improvement measures, better control systems and increased knowledge among employees. By collaborating across borders, both within the company and together with tenants, new ideas are formed on how to execute and measure their efforts – and energy data plays an important role in this.
– We believe that one of the most effective ways to get things done is to set challenging goals. But to set goals you need to measure, and to measure you need data. Through good data and continuous follow-ups, we get insights in our progress. This has been the case since we started our work with energy efficiency, says Anna Denell.
Cooperation with tenants
To reduce energy use, Vasakronan actively cooperates with its tenants. In 2010, they were the first in the industry to sign green leases, which means, among other things, that both parties promise to only use energy from renewable sources. And since 2017, all of Vasakronan's leases follow this principle. A real estate company has a great responsibility in reducing energy use, but it really isn't the buildings themselves that have a need for energy, but the people who reside in them. Involving the tenants is therefore a necessary step in working towards sustainability, says Anna Denell:
– If we have an idea that requires the involvement of the tenants, we want to be able to show them what our joint measures have resulted in. Data is needed to make it more effective.
Göran Längheim, system administrator at Vasakronan, explains why they chose to collect their energy data with Metry:
– Being able to collect tenants' data and share it with them is very useful for us, and what Metry could offer was "spot on", so to speak. We work a lot with environmental management and our ability to assure the quality of all our deliveries. It's something we've succeeded with, and today our energy consumption is way below the industry average. We aim to continue this success, and the tools that Metry provides us with makes it easier.
Green finances and ESG expectations in the real-estate industry
According to Anna Denell, there is no doubt that energy efficiency will be seen as a must in the future, for both investors and customers.
– Our customers also have to relate to the outside world's expectations of taking climate responsibility. When they do a climate analysis of their business, it is often the offices, together with business trips, that has the greatest environmental and climate impact. Employees expect climate responsibility from the company, and if there are better or worse offices to rent, it is an easy choice, says Anna Denell.
In 2013, Vasakronan issued the world's first green corporate bond and interest in green capital investments has increased rapidly since then. A few years ago, they started getting more international investors in their bonds and in 2020 they issued green bonds in six different international currencies. And Vasakronan has seen that there is a clear interest far beyond European borders for green bonds:
– International investors want to invest in our green bonds precisely because they are green. Otherwise, Japanese and South Korean pension managers, for example, would probably not have been so interested in a Swedish real estate company, says Anna Denell.
When it comes to financing in general, Anna Denell asks herself how long we will differentiate between 'green' financing and ordinary, and answers "not being green is a risk, so investors will either set high risk premiums, or completely turn their backs".
Vasakronan dares to set challenging goals
Vasakronan has high goals for its operations, both in the short and long term. For example, their long-term goal is to halve the power demand in the buildings.
– Some measures are simple, others are difficult. When we build new and choose new systems, we think a lot about installed power, but we also work to control the power demand in existing buildings with older technology. We analyze the peak power taken out building by building. It can have quite a big impact on the energy bill because we're not only paying for the energy itself, but also for the highest power peak, says Anna Denell.
Another idea to reduce the load in the grid is to store energy in the properties, and use it when the demand for energy is too high in the grids. That idea goes hand in hand with another of Vasakronan's long-term goals: to be self-sufficient and not have to purchase any energy. And Anna Denell emphasizes that that goal should be interpreted literally.
Vasakronan already produces an increasing share of energy itself with the help of, for example, solar cells and aquifers, and by 2030 they aim to be climate neutral in the entire value chain.
– We dare to set challenging goals. But the most important thing is not to just present ourselves as sustainable but actually being so. Our goal is not to be the best in the world but the best for the world, concludes Anna Denell.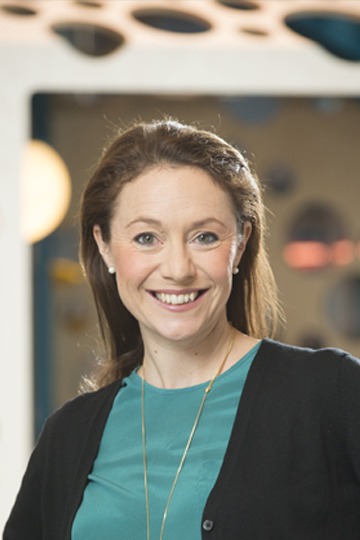 Anna Denell
Sustainability Director at Vasakronan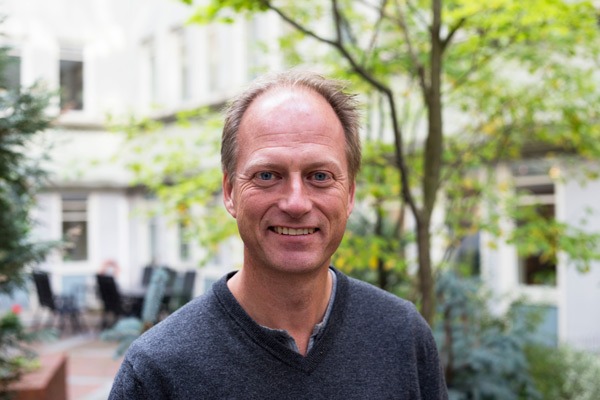 Göran Längheim
System administrator at Vasakronan
About Vasakronan
Vasakronan owns, manages and develops centrally located office and retail properties in Stockholm, Gothenburg, Malmö and Uppsala. Their property portfolio comprises over 170 properties and a total area of 2.3 million square meters.