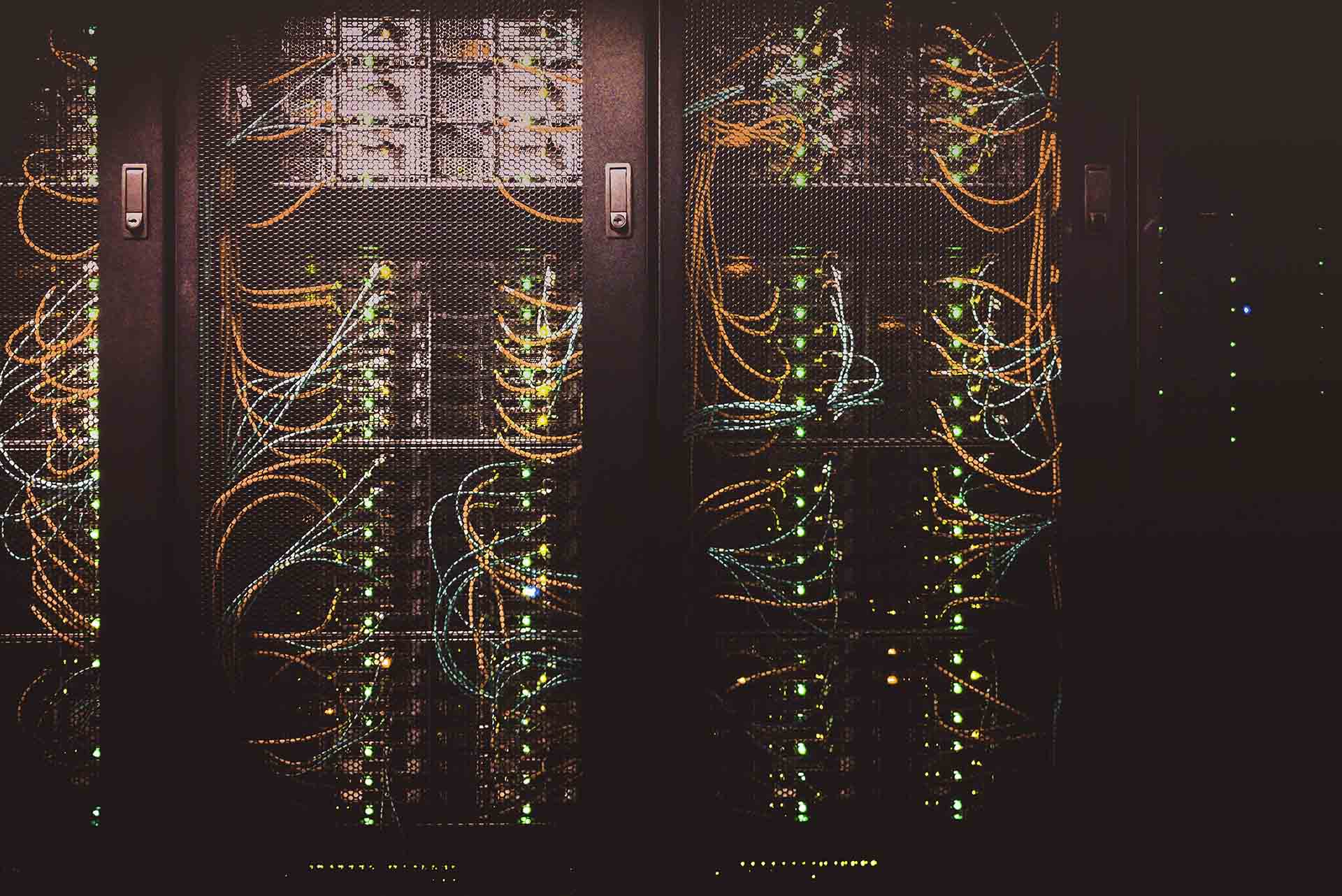 IT company Iver gets better data for sustainability reports and energy monitoring
"It was very easy to grasp Metry's offer and what it would cost, and there has been a fantastic will to help – it makes it easy to be a customer."
With the help of Metry, Iver has been able to automate parts of its sustainability work. In addition, they have gained easier access to both their own and their landlords' energy data – starting a collaboration that in the long run can be a real win-win.
Sustainability is high on the agenda
Iver is not our usual type of customer. They do not own any real estate, and are not even a real estate company; they are an IT company. But instead of properties, Iver has more than 20 data centers that require a lot of energy – and a strong sustainability focus in the company.
– One of the things that I am extremely impressed by here at Iver is that we prioritize and value sustainability as one of the highest issues on the agenda. My way to live up to this and do my part, is by working with collection and management of energy consumption, says Yrjö Arbelius, Facility Manager at Iver.
The UN's Agenda 2030 includes 17 global goals for sustainable development, and Iver has identified a number of them where they can be involved and make a difference. Among other things, they focus on Goal 7 (Affordable and clean energy) and Goal 13 (Climate action). But with big plans to grow as a company, and high ambitions to make a difference in the world, comes great expectations on working with sustainability – and not least sustainability reporting.
A manual and time-consuming task
Before Metry, Iver collected readings for their consumed energy manually. People all over the country sat down and registered values ​​from their respective facilities and sent it to the sustainability platform Position Green, so that Yrjö Arbelius and his colleagues could create the sustainability reports that their owners expect to be published.
But that's a time consuming task, and sometimes time is a scarcity. In the autumn of 2020, Yrjö Arbelius was tasked to collect data for the yearly sustainability report, and quickly discovered that it would involve extensive manual work.
– I have done similar assignments with a previous employer, then it took us about six months to collect all the data, and now we were expected to do it in three days. We are a relatively small organization, and our core business is not dealing with real estate and energy, says Yrjö Arbelius.
They needed a system to help them manage this task. Outsourcing the data collection would free up a lot of time and resources to do the ESG reporting, as well as actual sustainability work for Iver.
Automated energy data collection creates new opportunities
With the help of Metry, Iver is able to automate the process by collecting their energy data ​​automatically. Metry acts as the hub for data that integrates directly into their sustainability platform. And Iver gets the data faster and easier.
– Simplicity has been an important factor. What decided it to Metry's advantage was that we perceived the system as very scalable, and that there was a high level of competence in the area in the company. It was very easy to grasp what we would get and what it would cost, and there has been a fantastic will to help – it makes it easy to be a customer, says Yrjö Arbelius.
With all energy data in one place, it is easier for Iver to register what type of energy is used, when it is used and for what. This information not only facilitates the sustainability reporting process but also the sustainability work itself, and Yrjö Arbelius sees many more areas of use in the future.
– Now that we are starting to get the facts and can benchmark different units against each other, the fun part of the job begins; to start using the numbers to work on energy efficiency, and do it much faster. We would not have done this if it was "only" for the sake of sustainability reporting, we also want to actually improve our results, says Yrjö Arbelius.
The next step for Iver will be to connect more submeters to be able to analyse even more media types at a more detailed level – and get additional data from their various landlords.
Better picture of the energy consumption with landlord data
In addition to collecting data from their purchased energy, Iver has started a project to collect the data that their landlords have for the properties. Since Metry is already used by many real estate companies, a lot of that data was already collected. But, of course, it required the landlords to agree to share it.
– After the questions I have received back from the landlords, the perception I have is that some of them probably were scared of being shown in a bad light in some way. But that is not at all what we are looking to do, we just want to know the numbers, Yrjö Arbelius explains.
The goal of the landlord data has been to get a better picture of the energy consumption in order to be able to make more comprehensive sustainability reports, and overall the response from the landlords has nevertheless been positive. According to Yrjö Arbelius, it is mainly the larger real estate companies that have quickly seen how this can benefit both parties, and seen this as an opportunity to build a good collaboration.
– Several landlords have returned to us and asked if we were satisfied with the data that we received, so I think it is just as much in their interest to share the information. If the landlords have a sustainability mindset and want to supply their properties with green energy, it is of course a win-win for both us and them, says Yrjö Arbelius.
In the Metry portal, you can easily choose who you want to share your collected energy data with. This way, tenants like Iver don't have to search for the information in annual summaries and invoices from the landlord. And since many types of ESG reporting requires an reporting on tenants' energy use, sharing data can really be a win-win. Because if the landlords were to ask Iver for their energy data, the answer is easy, says Yrjö Arbelius:
– If they want data on our consumption, we will of course provide it! It is just as important to us if we can help them get better. Our energy use isn't a secret, so we might as well make the information available to them.
Yrjö Arbelius
Facility Manager, Iver
About Iver
Iver develops, packages and delivers IT services that provide digital competitive advantages and enable innovation. Iver guides its customers through an IT landscape that is constantly changing and makes it easy to take part in new technology and modern working methods. Iver's customers are in all industries and Iver delivers its services to medium and large companies, organizations and the public sector. With headquarters in Stockholm, Iver in the Nordic region has an agenda to continue its expansion, always close to the customer.