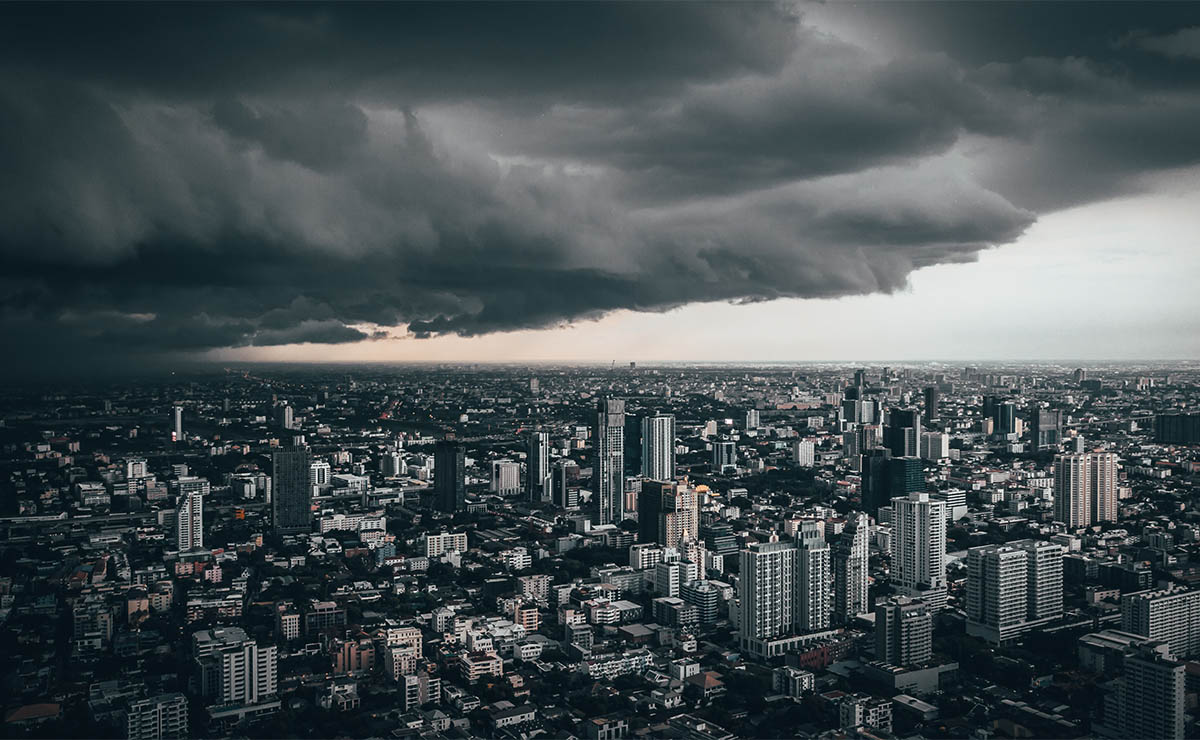 Increasing energy prices and looming recession – what will it mean for building owners?
How to leverage the current financial climate to future-proof your business
Imagine you're on a hike. You prepared for sunshine and clear blue skies, and then suddenly rain and storm hits. That's kind of what the property industry is experiencing now.
Rising energy prices can be a significant financial burden on property owners, especially during a recession when budgets are tight. In short, building operations has become an expensive business.
Energy-efficient building systems and operations can help reduce the amount of energy needed to operate a building, lowering energy bills and freeing up funds for other critical expenses.
There's a lot of money to be saved on energy
As energy prices continue to rise, businesses are faced with the challenge of adapting to unpredictable and increasing costs. In this new scenario, it is crucial for businesses to re-evaluate their operations and prioritize energy efficiency measures to achieve cost savings. In fact, the United Nations state that with existing technology, buildings worldwide could reduce their energy consumption by 30-80%. That means that you could potentially save 30-80% on energy costs by implementing energy-efficient practices and smart technology.
It's time to prioritize energy-saving investments
To future-proof operations, we need to recognise the new climate we're working in. And for some, this will be where the magic happens.
Resources are scarce, but scarcity forces you to be smart in how you leverage your resources. It forces you to be creative in ways you might not have needed to be before, which can have lasting impact on your bottom line.
If we take a look at companies who are ahead of the game, like our customer Vasakronan, we can see how much money there is to be saved on decreased energy consumption. Vasakronan estimates that their decreased energy consumption (a 61% reduction since 2009) has led to a cost saving of SEK 200 million a year.
By reducing your buildings' energy use, you as a property owner can significantly lower your operating costs and better cope with these rising energy prices. But what if you haven't taken all the steps necessary yet? Well, it's not too late for you to adopt smart technology and save money.
Data-driven energy management will help you identify areas of waste
Using data-driven energy management strategies to identify and reduce areas of waste can help ensure that energy is being used as efficiently as possible, maximizing cost savings. By taking steps to reduce their energy use, property owners can improve their bottom line and better weather any future economic challenges.
There's a lot of low-hanging fruit when it comes to energy management, but you need to have access to the right data to be able to identify them.
For example:
Heating costs increase by around 8% for every 1°C increase. Using smart thermostats or lowering indoor temperature can help you save on heating costs.
For some businesses, refrigeration can account for as much as 50% of their electricity costs. By prioritizing regular maintenance, businesses can decrease energy use by up to 10% and achieve significant cost savings.
Lighting can consume up to 40% of a building's electricity usage. However, businesses can reduce their energy usage by over 1/3 by implementing lighting controls.
Insulating pipework has been proven to reduce energy losses by over 75%, resulting in significant cost savings for businesses.
These cost savings would not only help building owners achieve their financial goals but also contribute to the larger goal of reaching net-zero targets.
Make smarter energy-saving decisions today
In times like these, bad companies are destroyed, good ones survive, and great ones thrive. How do you make sure that your company will thrive in this new climate?
Despite a challenging macro environment and stormy weather ahead, these challenges will breed a lot of great opportunities, and hopefully we can reap the benefits long after the financial climate has stabilized.
We're here to help you get hold of the energy data that will fuel smart energy saving decisions and reduce your operating costs. Talk to one of our data collection experts to unlock your building data and start making smarter energy-saving decisions!
Tired of browsing?
Download the brochure
Discover all our products and solutions
Download the product brochure and find out if Metry is the right solution for your data needs.
Can't see the form? Try turning off your ad blocker.