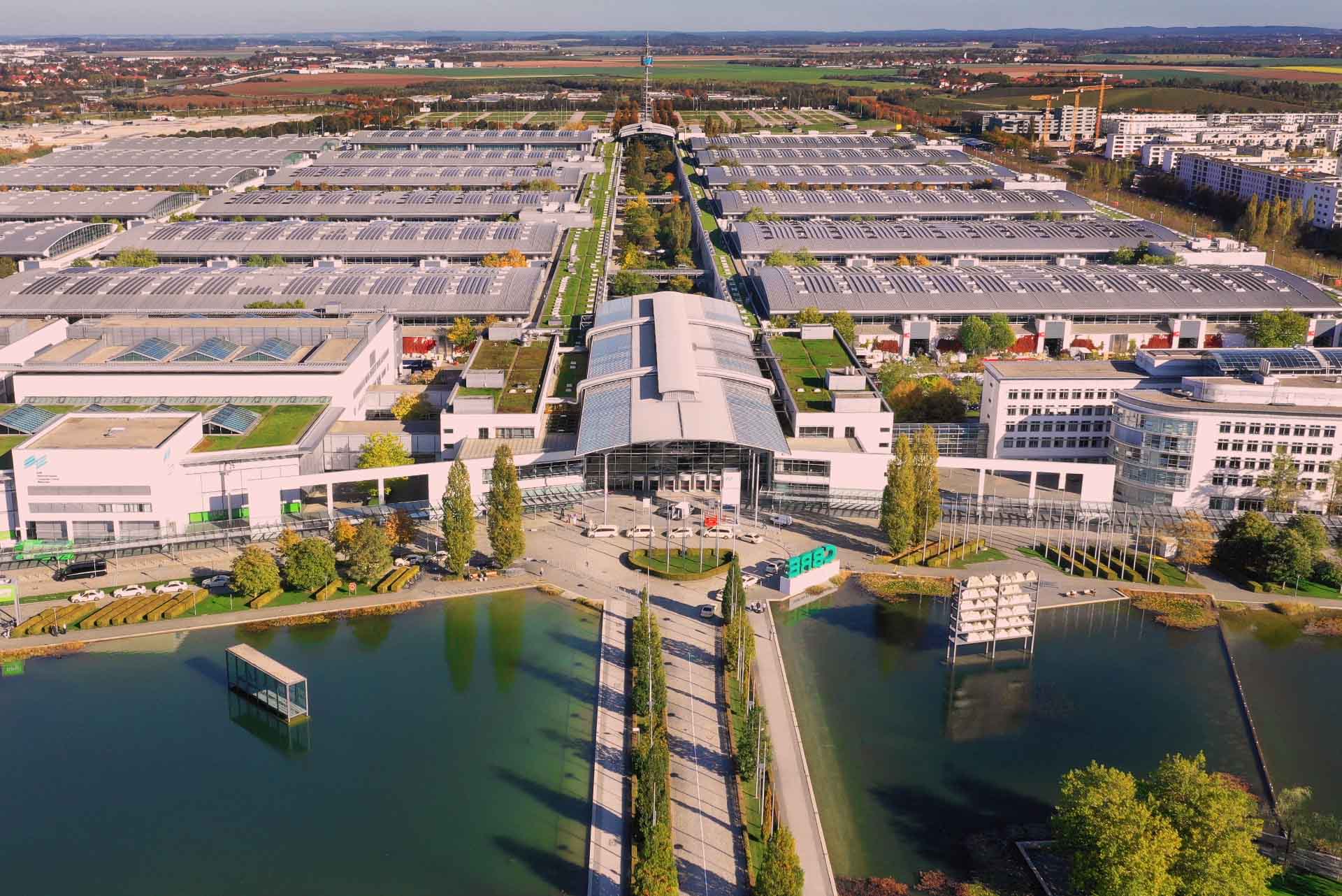 The European ESG industry needs to collaborate to succeed – a spotlight on EXPO Real, Munich
In the heart of Munich, an international array of professionals gathered for the EXPO Real trade show, showcasing the industry's readiness to invest. The common refrain on everyone's lips? ESG.
The EXPO Real community is a close-knit one, marked by a culture of sharing and collaboration. We all share a common goal; to provide the biggest possible value to our customers. And all players in this arena understand the critical need to collaborate. The reason is simple: buyer fatigue has set in, with an overwhelming number of companies offering their solutions. 
With needs changing rapidly, no single company can do it all
There is an undeniable saturation of ESG solutions and services in the market – ranging from data to reporting, generalists to specialists. Some companies aim to offer end-to-end ESG solutions, attempting to tackle the entire sustainability puzzle single-handedly. But the sheer complexity and diversity of ESG requirements make it virtually impossible for one single company to comprehensively address all aspects effectively at any given time. 
A company offering everything may be able to do so today – but at the drop of a hat, customer needs or legislations can change, and new needs arise tomorrow. 
Specialisation in different areas of ESG ensures that each aspect of the sustainability puzzle is meticulously managed by those with in-depth expertise. 
In the complex and ever-changing legislative burden that is ESG reporting, no single company can be the proverbial "jack of all trades". While a holistic approach may sound appealing for buyers (we'll get back to that later), the reality of the European ESG industry suggests a different path to success; specialisation and collaboration. 
Focusing on the bigger picture
The collaborative approach is like assembling a Dream Team, where each player excels in their specialised role, ultimately contributing to the greater good. Yet, this collaboration is not without its challenges.
Collaboration is a delicate dance of not stepping on each other's toes while working towards a common goal. Despite these challenges, forward thinking industry players understand the necessity of looking beyond individual interests to focus on the bigger picture. Because the collaborative approach is actually what is most beneficial for the end customer. 
Together, we can provide the best for our customers
Customers will benefit from the expertise of each specialised entity, receiving the highest quality of service, data, and guidance tailored to their specific needs – ultimately receiving a comprehensive solution that is greater than the sum of its parts. 
One company excels at data collection, another at carbon footprint analysis, and yet another at stakeholder engagement. Each specialist contributes its unique strengths, enhancing the overall capabilities of the ESG ecosystem. By working together, these specialised companies ensure that every ESG component is optimised and, most importantly, deliver the quality that our customers demand, need, and deserve.
Collaboration should result in the customer having the experience that they use one system. Through easy integrations, good relationships and common goals, we can deliver this experience. When we work together, we can mitigate buyer fatigue and make it easy for our customers to succeed. 
Data is still a major headache
Since we're on the topic of collaboration, we must talk about data. Every sustainability executive and ESG-focused firm agrees – data collection is a Herculean task. If every single company within the ESG industry were to be single-handedly responsible for data collection, customers would be stuck in a never-ending R&D limbo.  
Energy and waste data collection is a specialised task requiring in-depth knowledge of ESG metrics, sources, and reporting standards. We know this at Metry, as it has been our bread and butter for the past decade. 
Outsourcing data collection offers a cost-effective alternative, as providers only pay for the services they need, avoiding the overhead of hiring, training, and maintaining a dedicated team. Outsourced data collection services can scale up or down as per demand, providing the flexibility required to meet diverse client requirements. This means that our partners in the ESG ecosystem can focus on their core offerings, saving time and resources, while we as data experts handle issues like collection, validation and traceability.
The future looks green
The ESG market is vast and intricate, but it holds incredible potential. While sustainability often takes a back seat during turbulent times, there is no doubt about the long-term financial gains of ESG.
As actors within the European ESG industry, we owe it to our customers to provide the best solutions possible. And through cross-company collaborations, we can do just that.
Want to partner up? Reach out to us to learn more about how we can work together with your ESG offering.  

Download the brochure
Learn more about Metry
Discover our solution for energy and waste data collection
Download our product brochure and find out if Metry fits your ESG offering.
Can't see the form? Try turning off your ad blocker.